About NDS
Over forty years ago, NDS, Inc. manufactured the first plastic catch basin, and a tradition of innovation, quality products, and water management solutions began. Through the last four decades we have maintained our position as the market leader for residential and commercial markets by continuing to innovate within the industry, and have expanded our business across multiple categories.
Today, NDS is the industry's primary source for solutions in stormwater management, efficient landscape irrigation, and water management valves for the residential and non-residential markets. While we remain dedicated to manufacturing the same quality products that have made NDS an industry leader, our drive to innovate and provide our customers with solutions for today's needs has led us to expand our green-build products and sustainable applications.
The NDS tradition of designing and manufacturing stormwater management, efficient irrigation, and flow management solutions began over 40 years ago, when we started production of our signature line of plastic drainage products. Lightweight yet durable, NDS plastic drainage products provided solutions that were easy to install and simple to maintain.
Having established ourselves as market leaders in storm water management, the 1990s represented a whole new era for the company that focused on continuous innovation through new product launches and growth by acquisition.
In 1990, we began manufacturing channel drain systems to expand our highly successful drainage product line offering. Micro Channel, Mini Channel, Spee-D Channel, and Dura Channel were all introduced within a two-year period. In 1992, we manufactured our first valve box, thus entering a whole new market segment.
Utilizing a national distribution network, we quickly made a name for ourselves in the irrigation valve box market. NDS Pro Series channel drain systems were introduced in 1995, with a modular design including a mechanical interlocking joint system that replaced the need for couplings. The Pro Series channel quickly became our premium channel offering, and a model for product line segmentation.
In 1995, we moved our manufacturing facilities from Camarillo in Southern California to Lindsay in Central California. From this new location, NDS products could now be delivered to most locations in California and surrounding states within one business day. In addition to this, the move marked the beginning of major changes for NDS, widely regarded as the most innovative company in the drainage industry.
Pro Series Valve Boxes were introduced in 1996. With this new line of superior quality valve boxes, we now matched the high quality of the market leaders in this category, opening many new opportunities for specification by Landscape Architects and Engineers.
In 1997 we purchased American Drainage Products (ADP), incorporating a lower priced drainage line and a complete line of landscape products including root barrier, trunk protectors, and TuffTrack Grassroad Pavers. With the acquisition of TuffTrack Grassroad Pavers we entered the market for eco-friendly permeable paving surfaces.
We focused much of 1998 on new product introductions and improvements to our existing products. Root barrier fabric was introduced in the third quarter of 1998. This revolutionary new product allows essential water, air, and nutrients to flow through the fabric to the roots while also suspending horizontal root growth and promoting secondary root growth. In the fourth quarter, DuraCast ductile and cast iron inline grates and fabricated PVC catch basins were introduced, allowing NDS products to be specified on more golf course and municipal landscape projects.
In 1999, there was a shift back to an acquisition mode with the purchase of Bartron Corp. and Agrifim Irrigation Products. Bartron manufactured Grassroad Pavers8 Plus, the industry's leading grass paver product, and Agrifim was a leader in the drip and micro irrigation markets. One year later, we acquired Flo Control, a market leader for forty years and a manufacturer of specialty fittings used for flow management applications in the irrigation and pool & spa industries. Also in 2000 we acquired Raindrip, the best-selling brand in retail drip irrigation. As a result of the Agfirm and Raindrip acquisitions we are now the No. 1 provider of landscape drip irrigation products west of the Rockies.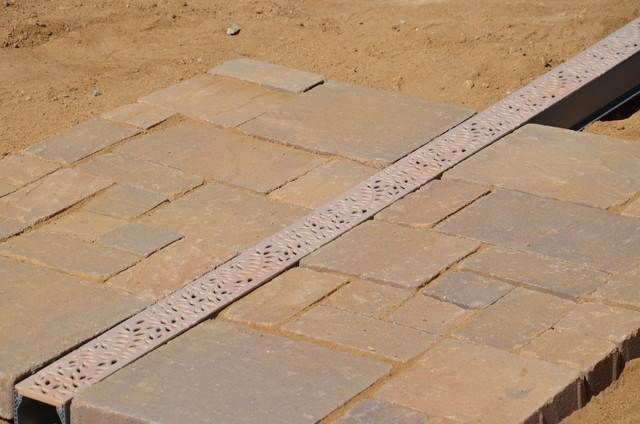 During the period from 2000 to today we rationalized our manufacturing and shipping facilities while making significant investments in new machinery, new molds, engineering capabilities, product development and R±D, marketing technologies, and expanding our sales organization.
We have continued to introduce new and innovative products while continuously building new enhancements and features into our existing products including the following:
Dura Slope plastic pre-sloped channel drain system
Patented EZ-Track radius couplings for Dura Slope
EZ Roll Grass and Gravel Permeable Pavers
Patent Pending WeatherSmartPRO Smart Irrigation Timer
Raindrip Hose to Drip Conversion System featuring our patent pending Clamp N Pierce connection system
EZ Drain and EZ Flow pre-engineered French Drains
Today, we are proud to be the industry's source of choice for innovative storm water management, efficient landscape irrigation, and flow management solutions. Our products are manufactured in state of the art facilities and sold to our customers with among the industry's highest service model. We ship all orders received before 11AM that same day with a 97% order fill rate, 98% on time shipping performance, and 99% accuracy.
We are committed to providing innovative high quality products and services to meet and exceed our customers' expectations.

Sorry, there are no products in this collection.